New Version of Dosimetry Management Web App Released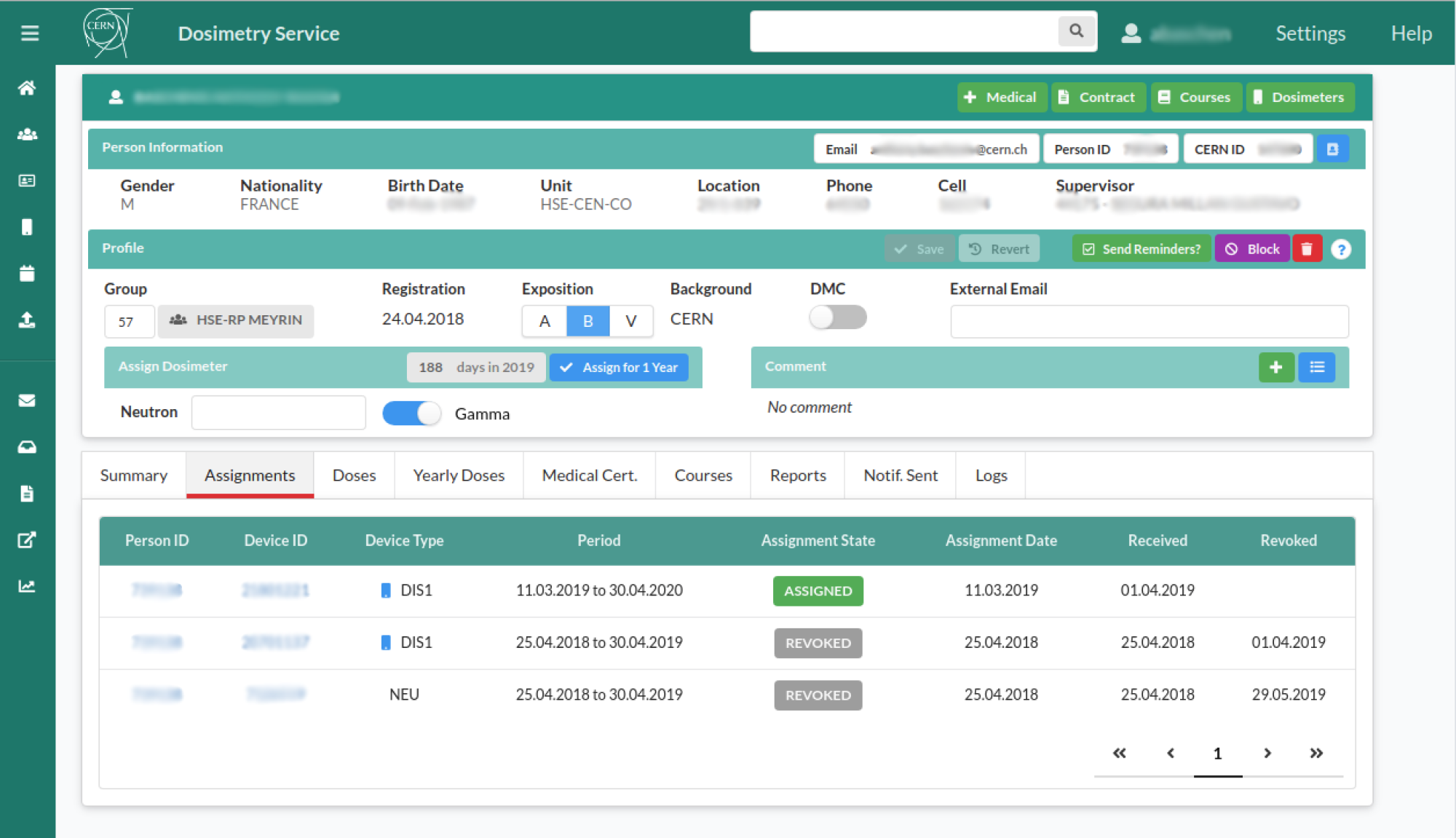 At the end of June 2019, the HSE Safety Computing team released a new version of the Dosimetry Management Web Application used by Radiation Protection and in particular the Dosimetry Service.
The Dosimetry Management Web Application allows:
-  Dosimeter assignment;
-  Enforcement of dosimeter assignment rules;
-  Issue of notifications and reminders to dosimetry service users;
-  Extractions of statistics on doses and user activities;
-  Generation of reports for the Swiss and French authorities competent in matters of radiation protection.
The new version of the application now features, in addition:
-  An architecture on CERN's Cloud Infrastructure;
-  Cutting edge technologies such as Spring Boot and ReactJS;
-  An enhanced and tailored user interface.
The Dosimetry Service organizes the legally required personal dosimetry monitoring of persons occupationally exposed to ionizing radiation at CERN. Every year, more than 11 000 dosimeters are assigned by the Service and 110 000 dosimeter readings are performed by more than 6 000 active dosimetry users.
The new version of the Dosimetry Management Web Application will help the Dosimetry Service to continue to provide an excellent service to its users.
News
Radiation protection